Bridges, barges, rooftops, stages, snowfields and showgrounds.  All weather and all conditions we can install fireworks shows.
Fireworks Australia has been involved in the fireworks business for more than 20 years.  There is a strong focus to deliver spectacular shows, introduce innovations, maintain the industries highest safety standard and operate sustainably.  A highly skilled team works in all aspects of fireworks – from manufacture, storage, transport, skills training, shooting and decommissioning.  Fireworks Australia has a first-class materials testing systems to ensure quality results.  We have nation-wide licencing and insurance.
The process starts when we are guided by your vision.  It is then the role of our design team to match the vision with cutting edge technology and extensive industry experience.  Do not hesitate to contact our team with regards to your event or product needs.  We have a range of expertise and knowledge that covers all types of products and events.  We understand that customers will have a lot of questions and we welcome the opportunity to provide you with good service.  We know that the best experience and results for our clients with require exemplary service from us and that is what we guarantee.
Please take the opportunity to seek a quote from Fireworks Australia.  We regularly work with new clients who have been subjected to inflated costs and poor service and delivery.  A Fireworks Australia quote involves our designers putting forward costed ideas and solutions to make sure that you get the very best value for money.  There is no obligation and our friendly team are only to happy to chat about your ideas even in the very early planning stage.
Fireworks Australia has one of the largest fireworks storage and workshop facilities in Australia.  We have specialized road transport vehicles, test facilities, the latest display hardware, flame, CO2 and streamer machinery.  We have a massive video archive of all our fireworks to show our clients.
Fireworks Australia is a distributor and service centre for Showven spark and flame machinery.  If you need equipment or technical support, please give us a call.
Fireworks Australia is a proud member of the leading Australian industry group Pyrotechnics Industry Association Australia (PIAA).
Fireworks Australia is also a Nationally Registered Training Organisation (RTO 40565) offering a suite of specific units of competency for people who wish to gain the skills and knowledge to plan and safely operate their own fireworks displays.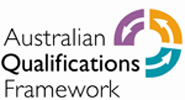 Thank you for taking the time to check us out and see what we do. From the manufacture and supply of Fireworks through to various end uses we have expertise and passion.